Our Products
Rooted in a two-generational vision, our skincare brand is the result of a harmonious mother-daughter collaboration, combining the latest innovations with over 20 years of healthcare expertise, all sustainably crafted in beautiful Switzerland.
"Starting with the development of products tailored to our own skincare needs, we found ourselves on a captivating journey towards creating innovative skincare solutions that empower women across generations."
Elena & Maria Pruss
Co-founders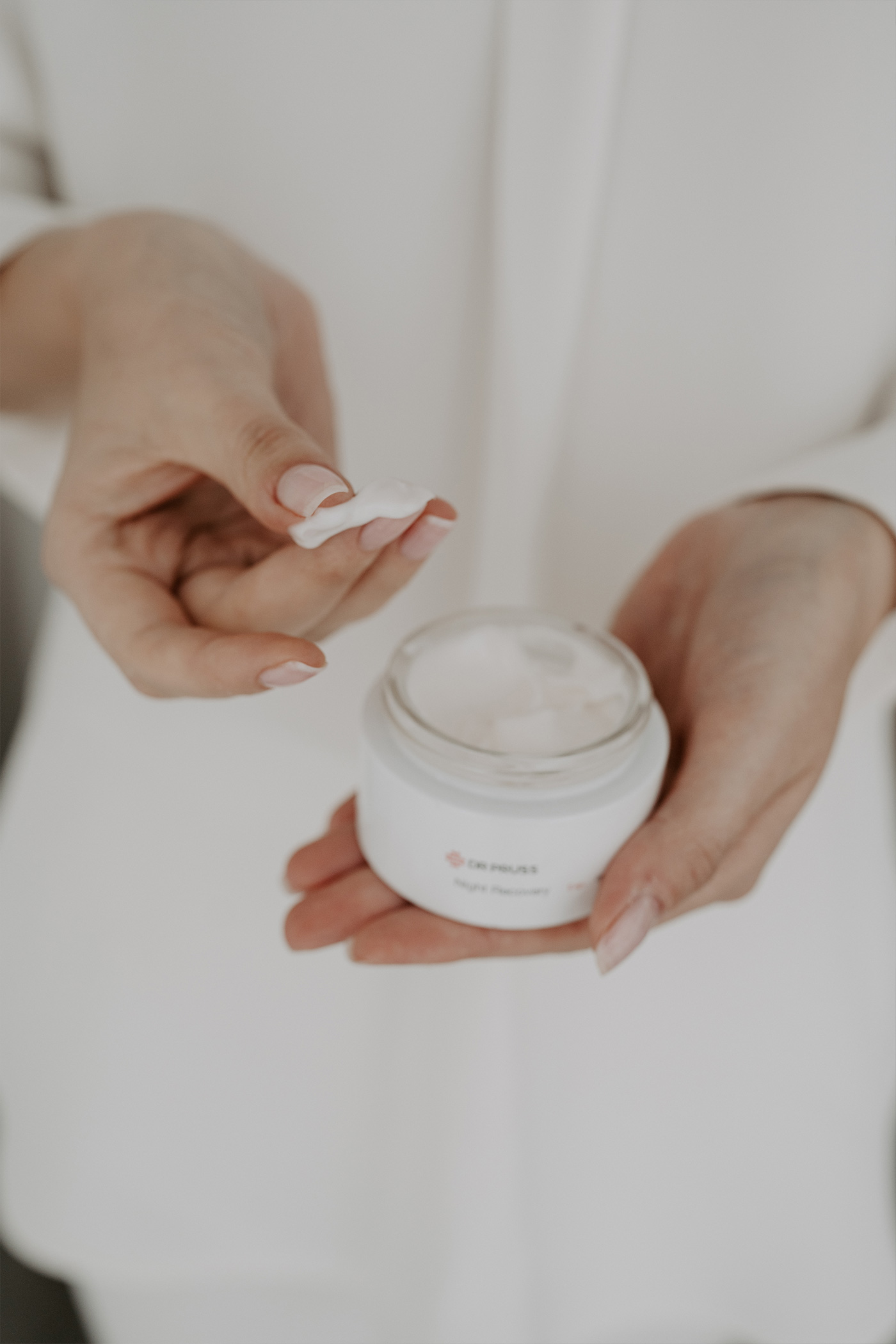 Science & Sustainability
1) Multi-Lamellar Emulsion Technology:
our skincare is harnessing the power of this revolutionary technology ensuring a truly transformative and personalized skincare experience.
2) Swiss made in limited quantities:
we produce our skincare in small, carefully controlled volumes in a state-of-the-art R&D laboratory in Montreux, Switzerland.
3) Sustainable:
in addition to planet-friendly packaging, our products are formulated, manufactured, and packaged by hand, which significantly reduces our carbon footprint.